ChainLink Disc Golf is committed to sharing disc golf with more people. Since the 1980's, the City of Toronto, Canada had only two disc golf courses. Although disc golf had been growing steadily, it was more than 30 years for a third course to be put in the ground. We knew there was a need for additional disc golf courses in Toronto (and beyond), and so we started ChainLink Disc Golf with a goal to do just that. We continue to work to grow disc golf across the province, having installed four disc golf courses in the City of Toronto and several more in communities throughout Ontario. Will your community be next?
As people who play disc golf, we are passionate about the sport and understand the impact it can have on people's lives. We care deeply about the sustainability of disc golf and seek to incorporate these values into the work we do every day, whether it's designing courses, running events or in the merchandise we offer.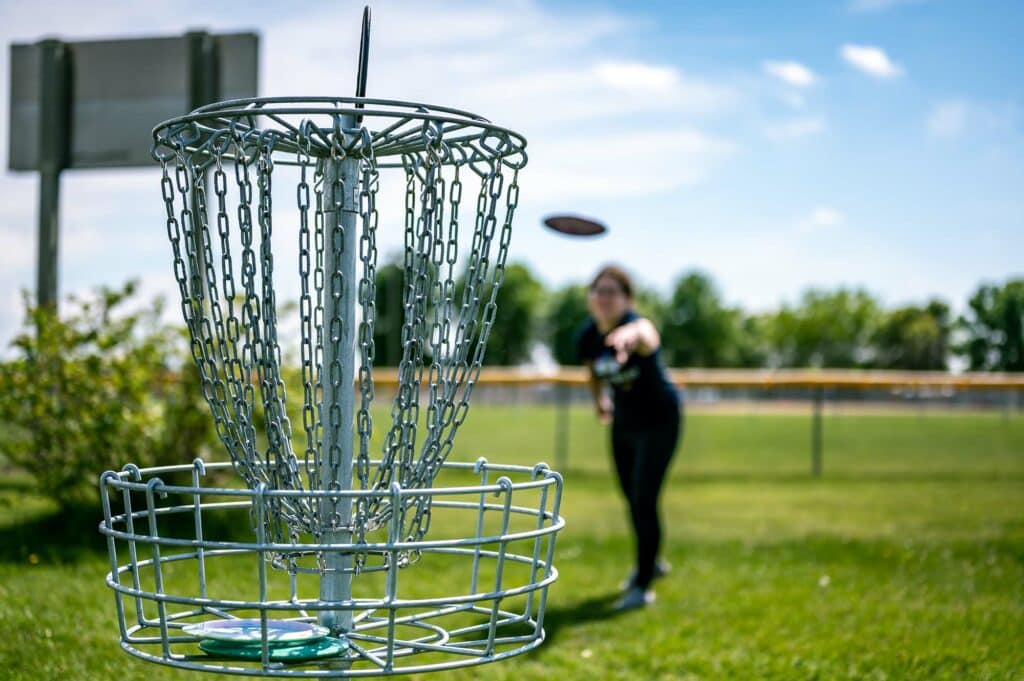 Our professional design and install services will help ensure your course is successful. We always make sure our design is safe, and works with the natural features of the land while taking into account the unique needs of each owner.
As official DiscGolfPark designers, we bring best practices from the world's largest disc golf installation company to bear on our design and installation. We can also provide all the equipment you need to get started.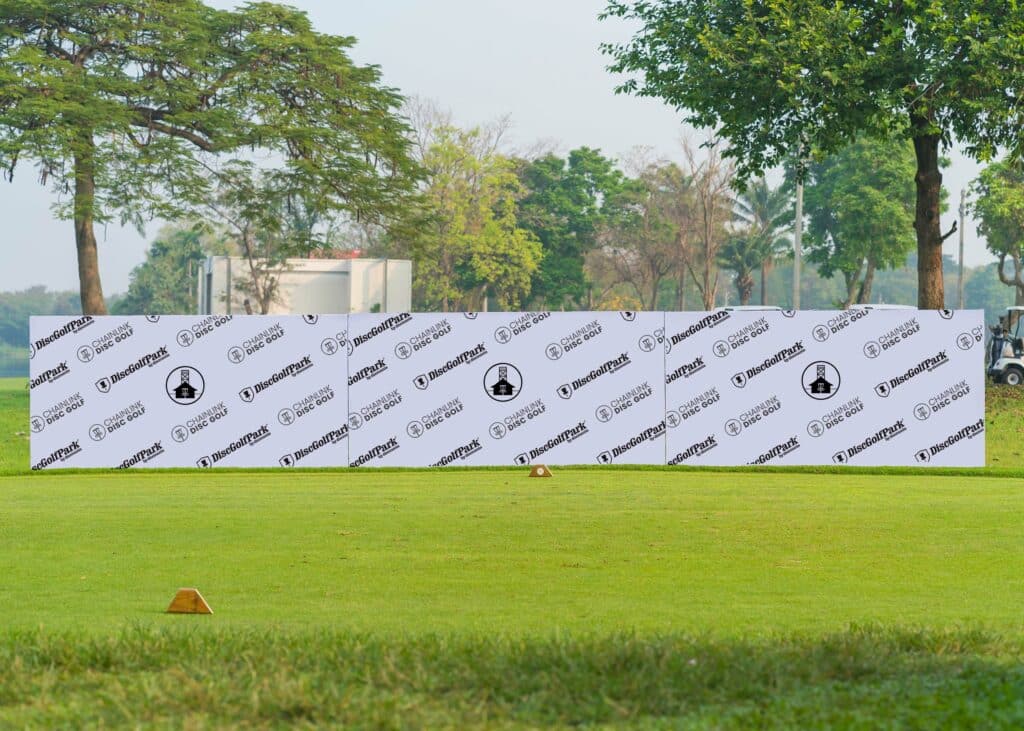 We bring a wealth of experience to running disc golf events and tournaments, and provide tournament officiating services help make sure your event runs smoothly. As PDGA Certified Officials, we can direct sanctioned tournaments or be that extra set of hands to help take the stress off your shoulders.
We also offer disc golf team building experiences that are fun, inclusive and memorable, and fully customized to your budget and team needs.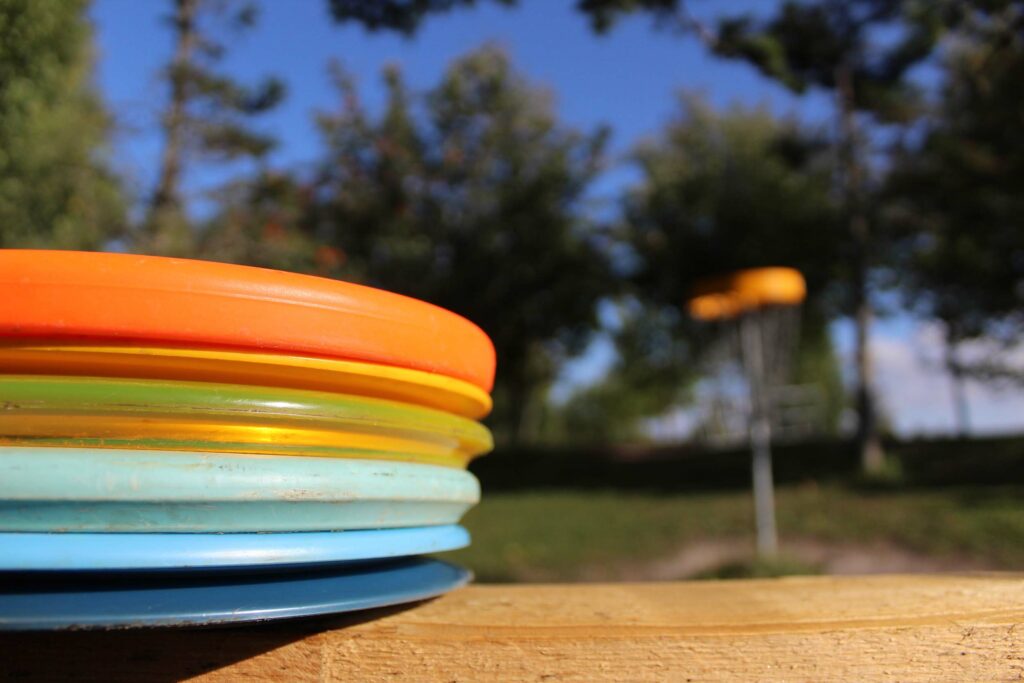 Our goal is to offer a variety of premium disc golf products and accessories that feature our local disc golf brands as well as some general disc golf merchandise. Many of our designs are centred around a course or event, so you can feel connected with others in the disc golf community.
We're always looking for the best disc golf products to share with you and to help you look and feel your best on and off the course. We hope you love our products in every single way!
Disc golf has been growing double digits for over a decade. It is a sport that is played similarly to golf, but instead of a ball and clubs, a disc (frisbee) is thrown towards a basket in the least number of throws possible.
According to the Professional Disc Golf Association (PDGA) Course Directory, there are more than 300 disc golf courses available across Canada and many of them are free to play. The wide variety of courses that exist offer the right balance of challenge and fun for a range of skill levels. Disc golf courses can be found on golf courses and in conservation authorities, public parks and forests.
Disc golf is often described as 'hiking with a purpose' and is a great way to get outside and be surrounded by nature. As a safe and affordable activity for the entire family that can be played year-round, it provides a multitude of physical and mental health benefits to all.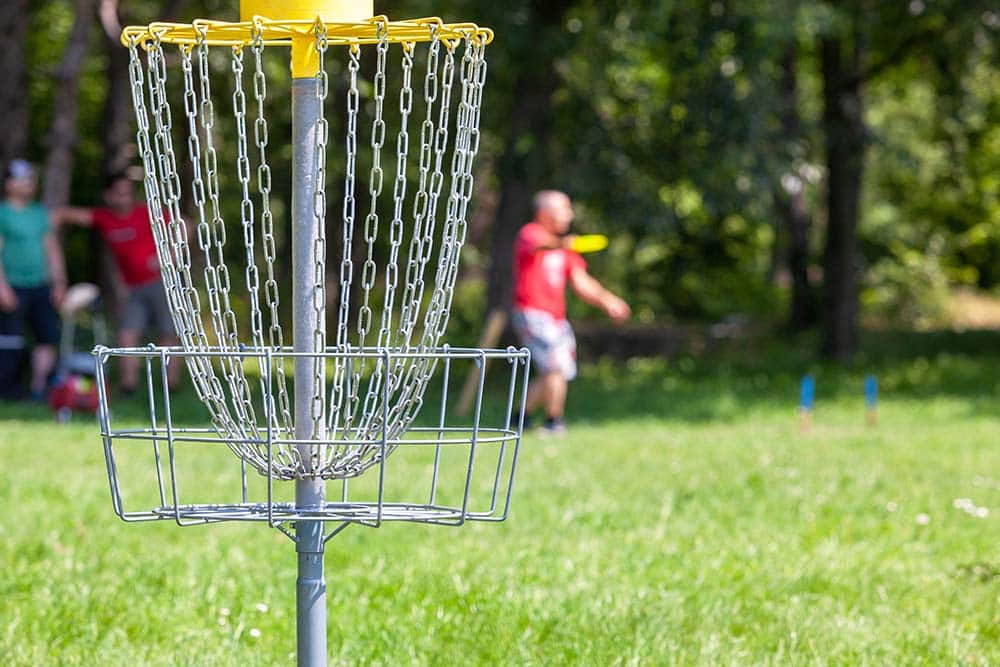 It's easy and fun to start playing! Once you've found a local course on the UDisc app, you can pick up a starter set, and head out to the course to play.
The object of the game is to throw a disc into the basket in the fewest throws possible. To play a round, start by throwing a disc from the first tee towards the basket. The player whose disc lands furthest away from the basket throws again first, from where the disc landed. To complete the hole, each player continues throwing until everyone's disc lands in the basket. The player who has the lowest number of throws on the completed hole will throw first when you continue on to the tee of the next hole. Count up the score from each hole at the end of the round and have fun!